You are here
Resume

NBC Universal
NBC Universal, Inc., New York, NY
Lead Backend Developer - April 2011 - April 2013
Lead backend developer for high traffic, consumer facing, content-driven NBC News Digital community brands with 30+ million unique visitors per month, and high community contributed message boards, including Astrology.com, iVillage.com, forums.iVillage.com.
Lead the backend platform architecture, and database migration of 18 years worth of data (+100 million comments, +20 million nodes and +1 million users), from Lithium to Drupal 7 CMS. Responsible for architecting the backend framework, including the contributed modules to use, custom modules needed to be build. Provided and enforcing PHP and Drupal best practices including DAPI. Integrated a continuous and automated deployment process and scripts based on Drush and custom Bash Scripts to handle our weekly sprint releases. The release scripts act as release instructions, reduces the probability of human error by the quality assurance team, and most importantly it guarantees to run the same release instructions on every integrated environment.
Develop and maintain systems composed of a framework based on Kohana for serving front end users, and the content management system, Drupal 6 for providing a REST/Services API for feeding the data to the framework. Developed a caching system for REST services, and the entire system to fully utilize APC, Memcached layer and Varnish to provide end users with the best user experience possible. The cache system acts upon Editorial actions, such saving, updating or deleting nodes.
Developing, scaling and maintaining a REST API feeding content to Astrology.com as well as their editorial platform. The REST API is an extension of our primary Services and it fully integrates with the custom built-in cache system.
iVillage.com, iVillage.com/forums, Astrology.com
---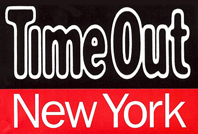 Time Out New York
Time Out New York, New York, NY
Senior Backend Developer (Contractor)- February 2011 - April 2011
While at Time Out Magazine, the objective was to built several Drupal components for digesting third-party data, and exposing content type data thru custom APIs; which other media & publishing entities would then consume.
The full implementation consisted of using the Feeds contributed module, as well as an elegant custom module to parse 3 different third-party data before coming thru the Feeds pipe. The logic was heavily tested and optimized in order to have updated and relevant content during the peek hours of the day and to handle the amount of traffic coming in.
This integration also depended very much in Views custom caching plugin to workwith Memcache.
---

KickApps Corporation
Kit Digital, Inc., New York, New York
Senior PHP Developer - Oct 2010 - April 15, 2011
Developed and maintained enterprise class websites and applications based on PHP and Drupal. Collaborated closely with the lead backend developer to support and expand on existing Drupal architecture for websites with over 10,000 active users with an average traffic of 50,000 page views per day. Responsible for working closely with clients, project managers, quality assurance team and a team of over 20 developers around the world. Clients included International Data Group (IDG), ITworld.com.
Supported and integrated the main ITworld, and ITworld Answers website in the content management system Drupal. Built custom modules for supporting actions, triggers and comprehensive user stats; which were fully integrated to work with Social Network APIs including Facebook, Twitter and LinkedIn.
---

FOX News
News Corp, New York, NY
PHP Developer - Aug 2009 - Oct 2010
Developing modules under CMS Drupal and WordPress Mu for sites such Fox Business Quotes, The Fox Nation and Fox News blogs such Gretawire and Liveshots. These modules were built by using their respective APIs and included functionalities such; allowing users to create RSS/Atom feeds from other feeds with a full integrated drag and drop interface, dynamic Meta tags injection for search engine optimization, and a content processing module with full RAMP technology integration to create content related links.
The FOX Nation, Quote FOX Business
---
Office of Converging Technologies CUNY Queens College
City University of New York, NY
Flash Developer - Jan 2009 - Aug 2009
Modifying and maintaining interactive Flash applications, including a gallery built with XML support. Managing content for the College's official site built under content management system (CMS) Microsoft SharePoint.
---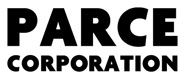 Social Networking and Blogging Site
Parce Corporation, New York, NY
Senior Software Engineer Consultant - Jan 08 - Present
Created modules for social networking site, including modules that allow users to change their profile's page, and an advertisement system that communicates with OpenX Ad Server to deliver ads. Extended existing modules by adding new features; including features to filter advertisement based on user's interest.
---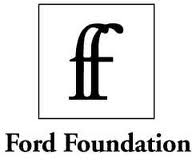 Ford Foundation
Ford Foundation, New York, NY
Programmer and Flash Developer - May 07 - Oct 08
Developed Flash applications under AS3, including applications that gathered data from user interaction under an enterprise-wide environment for hundreds of users. Creating add-ons to existing web applications in ASP.NET, VB.NET and JSP.
---
Phenomenal Graphic Design & Tech, Inc
Phenomenal Graphic Design & Tech, Inc., New York, NY
Web & Graphic Designer, Backend & Frontend Developer (Freelance) - Jun 05 - Jun 06
Located in Queens, New York. Worked as a freelance web/graphic designer & programmer, developing web sites in web languages such HTML, CSS and PHP. Managed interactive web site applications in Flash and Maintained web content and uploading web pages onto server.
---
Ops Divina
Ops Divina Web Solutions, New York, NY
Web & Graphic Designer, Backend & Frontend Developer - Nov 04 - Apr 05
located in New York City. Worked as a web/graphic designer & programmer, developing and maintaining web pages using HTML, PHP, JavaScript, DHTML, ASP and Flash. Retouching digital images and graphics for web publishing and print using Adobe Photoshop. Designing and developing animated and interactive presentations, including web banners using Flash. Clients included Newsweek, Urban Pathways and Firewalk.
---
HWQCC
HWQCC, New York, NY
Web & Graphic Designer (Internship) - Dec 04 - Feb 05
Redesigning websites using Photoshop, HTML, CSS and JavaScript. Designing vector graphics for logos and banners under Illustrators. Designing layouts and graphics for newsletter under Quark Express.
---
HCCQ Latin Marketing
Graphic Designer & Animation Producer (Internship) - Sept 04 - Nov 04
Developed an animated and interactive application under Flash 2004 and ActionScript 2. The application was showcase for a company presentation for about 200 people and it allowed users to interact and access information about the company.
---
Storm Production
Graphic Designer (Internship) - Feb 04 - May 04
Designing layouts and graphics for promotional advertisement using Photoshop, Illustrator and Quark Express, including posters for a comedy production called GottaLaugh; which showcase a line-up of famous comedians at New York City's Laugh Factory.
Log in to post comments

24705 reads